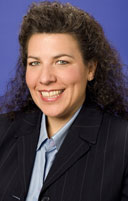 Lauri A. Hudson, Senior Partner
Ms. Hudson has been a seasoned litigator since 1989 with experience in a broad range of law including creditor rights, bankruptcy, business acquisitions and reorganizations, and real estate.
Lauri Hudson received her law degree from the Rutgers University School of Law in 1989, where she graduated with honors. She is a member of the following organizations: Commercial Law League of America, International Association of Commercial Collectors Inc., and South Jersey and Philadelphia Cultural Alliances. She sits as the President of a local non-profit regional theater company. She is also on the National Education Committee for the Commercial Law League of America.
She is admitted to practice before the New Jersey and Pennsylvania bars, as well as the Third Circuit Court of Appeals and The United States Supreme Court. Ms. Hudson is also a member of the New Jersey Bar Association.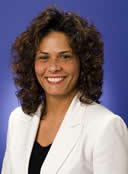 Carolyn Lafferty, Senior Paralegal and Office Supervisor
Carolyn has been a creditor's rights paralegal since 1987 where she obtained her degree from the Dorothy Aristone Paralegal Institute in Maple Shade, New Jersey. She has continuously worked for firms that have concentrated their practice in collections and other creditor's rights issues. In 1997, she was instrumental in helping Lauri Hudson open the firm which is now known as Hudson Law Offices and has been the Office Supervisor ever since. Ms. Lafferty brings a wealth of knowledge and professionalism to her duties at the firm.