Our FASTTRACK collection process moves claims forward
When a claim is placed, we implement our sophisticated FastTrack process designed to begin collection immediately:
Step One: Our debt collection process begins with an acknowledgment of your claim within 24 hours.*
Step Two: We send a demand letter within 24 hours.
Step Three: We place a call to the debtor within a week of the demand letter.
Step Four: We provide you with suit requirements, fees and costs within 20 days.
Step Five: Should it be necessary, we file suit within one week of your authorization.
Step Six: Even our remittance is on a fast track. We remit collected money on a weekly basis.
* We can communicate with you in any method you prefer, including email.
Rate Structures & Service Area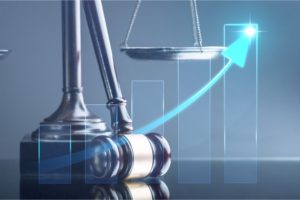 Our rates are competitive
Hudson Law Offices works principally on a contingent fee arrangement. We offer an accommodated rate structure based on the number of claims placed. When requested by the client, we also have an hourly rate fee structure available.
Law Suit Costs: One of our most innovative and appreciated services for our clients is our simplified lawsuit cost structure. In the majority of cases, we establish a flat cost for filing suit, giving our clients the ability to make an informed decision on the cost-effectiveness of pursuing a claim.
Geographic Service Area
We represent our clients across a wide geographic area.
Hudson Law Offices has the capability to pursue litigation and pre-suit collection efforts throughout the State of New Jersey, as well as in the Five County Philadelphia area. Our experienced litigators have been in court in every county in New Jersey. In Pennsylvania, we cover the following counties: Philadelphia, Bucks, Chester, Delaware and Montgomery (zip codes 18901 – 19520). Our collection attorneys are licensed in both the State of New Jersey and the Commonwealth of Pennsylvania.
National Scope
Hudson Law Offices is affiliated with a national network of collection attorneys. This allows us to assist our clients as their legal forwarder. We ensure that our clients receive uninterrupted service regardless of where and account is located or needs to be litigated.